🎄 Christmas delivery times 🎄
🎄 Christmas delivery times 🎄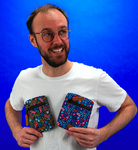 Updated by Gwen
We take a little more time to prepare your order over the Christmas period.
Your order may appear as "Not processed", this means that it is being prepared in our warehouse.
⚠️ This status can be like this for up to 4 days. ⚠️
When your order is shipped you will receive an email confirming the shipment with your tracking details.