📦 Return one or a few items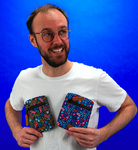 Updated by Gwen
If you have ordered online and...
The colour of this bag not match your socks?
Have you ordered one of our beanies but you're allergic to our sweet whool...
🖐🏼  No problem! 🖐🏼
If you want a refund on a product, just send it back within 2 weeks after receiving it.
You can easily generate your free return label from your customer account.
> It will go into the Downloads folder
(Note: Returns are free apart from returns from french overseas territory and outside the EU except Switzerland)
You will then have to stick this label on your parcel before giving it to the relevant carrier.
❗️The product must be in its original box, with the labels still attached, without stains or wears, we need to be able to be sold it again in its original condition❗️
💸  Once we receive the parcel it can take up to 7 days in order for us to make a product inspection and then trigger the refund procedure.
✨  Note that we do not do exchanges, so if you want another model you can already place your order on our website. ✨
🌳  Think responsibly, act accordingly 🌳
Cabaïa will of course accept returns of its products but, we prefer when our customers make the right choice in the first place 😀 
The return process involves re-packaging (more paper), re-delivery of the product (more gas). 😕
We do our best to make sure our customers have as much information as possible prior to order our products on our website but if you have any further questions, please don't hesitate to contact us before you buy! We will always be happy to help you!