💙 The Blue Days : our Black Friday revisited 💙
💙 The Blue Days : our Black Friday revisited 💙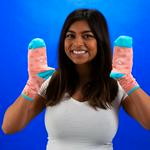 Updated by Synthia
Have you all heard of Black Friday before? 👀
If you're wondering, no, we don't do Black Friday at Cabaia.
Instead, we do Blue Days, a week that's more planet-friendly and aligned with our commitments. What if we made your daily life more inventive, festive and above all sustainable? 😎
While most retailers specifically produce larger inventories to hit hard during this period, at Cabaïa we are committed to not producing inventory solely for the purpose of selling during sales, and most importantly, not throwing anything away!
The selection we offer for the "Blue Days" is only from our end of stock.
Find our items on sale up to 30% off! Are you ready to go?