😭 There is a delay with my order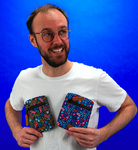 Updated by Gwen
There is a delay with your order?
Case 1:
A little delay, especially during Black Friday or Christmas times can be expected.
The delivery services are a bit overwhelmed but make sure they do their best to deliver your parcel on time!
Case 2:
Your order is a little late because of a stock issue. No worries! If you've been able to place an order, it means it'll not take long until your order is shipped!
Case 3:
Your order has not been placed because there was an error with the address and our logistics platform cannot process it. If this is the case, we'll try to sort this out and if there are some information missing, we'll be contacting you as soon as possible!
→ If the parcel still does not appear after 2 or 3 days after the expected date of receipt, you can contact our customer care department! They will find a solution for you as soon as they can!
⚠️  Once your parcel is shipped, you can track your order at any time through the tracking link provided in the "confirmation of shipping email" and through your customer account if you've created one!