😷 Are the masks effective against the new virus variants?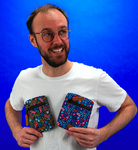 Updated by Gwen
A little bit of technical information:
The French High authority for Public Health has recommended that masks should filter out at least 90% of 3-micron particles. This new measure aims to increase the prevention for Covid-19 variants considered as more contagious.
Fabric masks, category 1 and developed in accordance with AFNOR Spec S76-001 are filtrating at least 90% of these particles and are therefore recommended.
The level of protection they offer is close to (or even higher) the level offered by surgical masks, depending on the model.
Our "SPA" masks as well as the Ritournelle, Belle Isle and Tropical masks are category 1 masks.
The other masks are considered as second category masks. They filter at least 70% of 3-micron particles.
These masks are no longer recommended for use in mainland France.
However, we have not withdrawn them from sale because we sell these masks all over the world, especially in countries where the South African, English and Brazilian variants have not affected the population at all. Those masks can can also be worn over a standard surgical mask.