💻 Use and care of the computer bag 💻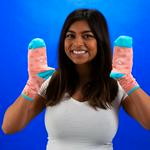 Updated by Synthia
The Messenger, the perfect bag to carry your computer and make it easier for you to get to the office 😎
The computer bag is available in 4 different colors and it is customizable thanks to its interchangeable pockets!
Using the computer bag:
It has 2 compartments for an organization à la Marie Kondo 👌
In the first pocket : slip your 13 or 15 inch PC into the padded pocket then store the charger and other accessories in the interior zipped pocket!
In the second pocket : plenty of smart storage to find your things in the blink of an eye 😉 A pen pocket, a scratch pocket, a small open pocket and even an elastic to keep your bottle upright all day!
You can personalize your computer bag by changing the front pockets as you wish. All our pouches are compatible with all our bags (backpacks, travel bags, computer bags ...). Find all of our pouches here ! 😁
A shoulder strap handle with shoulder reinforcement comes with your bag to make your trip smoother 🌈
The little extras: the suitcase band and the small protective pins are there to extend the life of your bag. Put it anywhere without worries and hang your bag on your suitcase to run after your plane or train! ✈
Caring for the computer bag:
Nothing could be simpler, you can clean your bag with a sponge, soap and water! Do not put it in the washing machine, it gives him the head spin ... 😵
For more information on the maintenance of your bag, click here !